Pachelbel - Canon in D
Love it or hate it,
Pachelbel
's Canon in D is one of the most famous pieces of classical music of all time, but the facts behind the composition aren't as well known.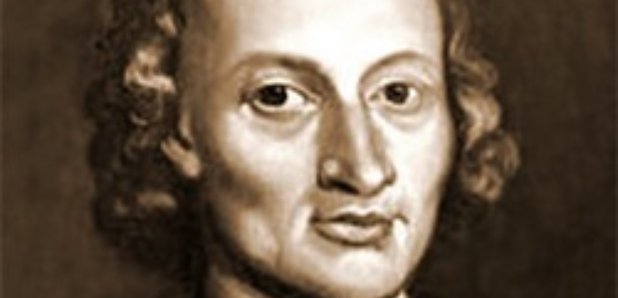 It's as simple as three violins, one cello, and eight bars of music repeated 28 times.
Johann Pachelbel
's Canon has risen in popularity to become one of the best-known pieces of
classical music
ever written.
It's hard to imagine a time when this piece wasn't a firm favourite at weddings, but in reality, not very much is known about Pachelbel's most famous piece. We don't even know exactly when it was composed, although it's thought it was around 1680. There are a few unsubstantiated claims that the music was written for the
wedding
of
Bach
's brother, Johann Christoph, on 23 October 1694, but this is pretty unlikely.
The Canon's popularity snowballed in the 1970s, after French conductor Jean-François Paillard made a recording. Since then, the music has been recorded hundreds of times, and the iconic harmony has made its way into pop songs, films, and adverts. But even before the public got hold of the piece, classical composers knew
Pachelbel
was on to a good thing – Handel, Haydn, and Mozart all used the iconic bass line in some of their compositions in the following years.
It's easy to be distracted by the tight harmonies and the three pretty violin tunes, but Pachelbel's approach to writing the music was almost mathematical. He uses an ostinato (the same bass line repeated over and over again) and a canon (the same music repeated by the violin parts, in a round) to construct his piece. Listen out for the same music being passed between the violins.
No wonder he had such good compositional technique: Pachelbel wrote more than 500 pieces over his lifetime. He was a prolific organist in his hometown of Nuremburg, and even taught the man who became Bach's teacher. Despite the sheer volume of his output, there's still no system to number all of his works.
For a closer look at his style, have a listen to the Chaconne in F minor, the Toccata in E minor for organ, and his set of variations,Hexachordum Apollinis .
Listen to Pachelbel's Canon in D


Johann Pachelbel's Canon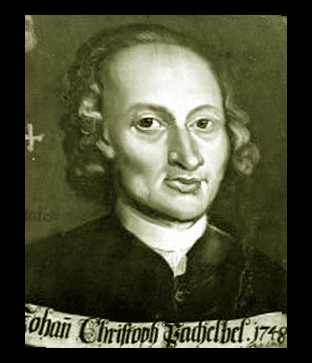 It is a baroque piece of music which has been interpreted by many people and has become the basis of many modern songs. Quite often, it is found in movie themes, songs and commercials. Some people actually believe it is the root of all modern music (more or less, with a pinch of humour, of course :). The melody of the Canon is easily recognizable, but the listener might not know the name of the composition or its composer. It is very popular for weddings, especially in the USA.
Johann Pachelbel lived from 1653-1706. In 1671, at the age of 18, he moved to Vienna (Austria) where he became a student. In 1692 he moved to Nuremburg where he lived until his death in 1706. The Canon was written around 1680 and it is Mr. Pachelbel's most famous piece. The original was written for three violins with a bass accompaniment and a gigue.
What does the word "Canon" mean then? Well, it is certainly not a "cannon" (the large gun), as is often suggested. A Canon (or Kanon) is a piece of music characterized by imitation and repetition. First one instrument or vocal introduces a part of the melody. Then, after a number of tones, a second instrument or vocal starts to repeat, or imitate, the first melody, playing the exact same tones, but with a time delay. More instruments or vocals may then be added, depending on the composer's wishes.
Canon's popularity boosted after appearing in the 1980's movie
Ordinary People
. It is even found as ring tones in wireless telephones.
Other work by Johann Pachelbel
Johann Pachelbel
Biography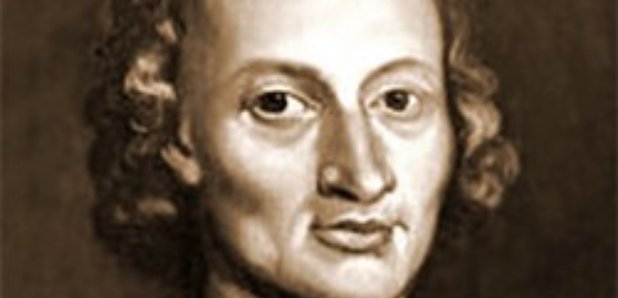 Johann Pachelbel (1653–1706) was a German composer and organist known almost exclusively for his Canon in D.
Life and Music
Pachelbel is a prime example of a 'one-hit wonder'; his Canon In D dwarfs all of the rest of his output.
Canon in D is a firm favourite in all sorts of environments, not least as an accompaniment to the walk down the aisle at weddings.
Many composers wrote canons – but nobody else achieved quite the same fame for it. It's a simple idea in which a melody is played and then imitated by one or more other instruments. The children's nursery rhymes Frère Jacques and Three Blind Mice are often sung in a canon, sometimes called a round.
Although the Canon in D is pretty much all he is remembered for now, Pachelbel was massive in the world of keyboard and chamber music in the late 17th century.
Did you know?
Pachelbel's Canon has been used in numerous films and its chord progression has been copied by countless pop and rock music songs, including The Farm's All Together Now and the Pet Shop Boys' Go West.
Johann Pachelbel Music