Chopin - Nocturnes
Chopin
's Nocturnes form a central collection in the romantic piano repertoire, and with good reason. But just how did the inspiration for such an epic set of piano pieces come about?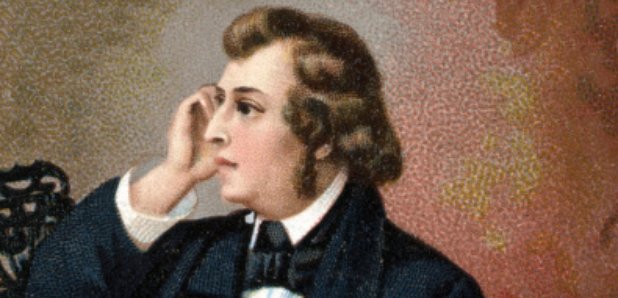 Frederic Chopin
's Nocturnes for the piano are probably one of the romantic period's best-known relics. Pianists live and die today by their ability to tackle the core repertoire, and the Nocturnes are no exception - the list of pianists still committing their interpretations to tape is evidence enough that these really are hardy perennials.
But what you might not realise is that these Nocturnes were heavily influenced by the work of one John Field, an Irish composer and pianist who was frequently compared to
Chopin
. Indeed, because of their distance from each other, Chopin was often compared to Field as well. Field was responsible for giving Chopin the idea for a series of Nocturnes, after developed the initial form for the genre.
Chopin's 21 pieces in the set are gorgeously melodic, with a huge focus on catchy tunes and very rhythmic accompaniment. He wasn't afraid to break free from those rhythms, though, and it's very common to hear performers interpret them in a number of different ways and speeds.
Chopin was apparently a big fan of John Field's, but unfortunately Field couldn't muster the same enthusiasm for his Polish equivalent, describing him as a 'sickroom talent' after hearing his Nocturnes. History has, however, been rather more kind to Chopin's Nocturnes - Field's piano work is practically unheard when compared to Chopin's towering piano repertoire.
Video: Yundi Li plays Chopin
Frederic Chopin
The Fast and Friendly Guide to Chopin
Biography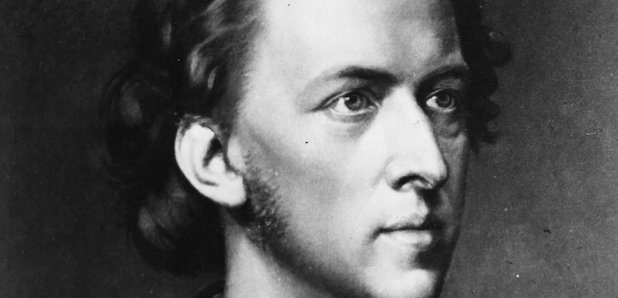 Frederic Chopin (1810-1849) was a Polish composer and virtuoso pianist of French-Polish parentage. He is considered one of the great masters of Romantic music.
Life and Music
Frederic Chopin was born in Poland, west of Warsaw, on either February 22nd or March 1st 1810 - local records differ with when Chopin's parents claimed he was born.
Chopin was composing and writing poetry at six, and gave his first public concerto performance at the age of eight.
In 1822 Chopin came under the personal supervision of Jozef Elsner, the founder-director of the Warsaw Conservatory.
He became a leading advocate of 'absolute music', producing some of the earliest Romantic pieces and arguably the finest body of solo music for the piano.
Chopin dedicated his second piano concerto (1830) to Delfina Potocka, with whom he hit the headlines during the 1940s when a sensational series of highly erotic (forged) love letters were discovered.
In 1836 Chopin met the novelist George Sand (alias Aurore Dudevant), and so began one of the most famous love affairs in the history of music. The pair split up in 1847.
Chopin's Funeral March, one of the piano repertoire's most famous works, was composed in 1837.
By 1841, both sets of Chopin's Etudes had been published. They went on to become indispensable tomes for piano students everywhere.
Among the most famous of his works was composed late in his life - The Minute Waltz was finished in 1847.
Chopin's health began to deteriorate rapidly and he left for England at the invitation of his Scottish piano pupil, Jane Stirling.
He returned to Paris, where, despite gifts of money and many kind attempts to comfort him, he died on 17 October 1849.
Did you know?
Chopin paid for his expensive lifestyle by giving piano lessons to rich people in Paris. He never liked the idea of asking them for money, so would look away while they left the fee on his mantelpiece.
Frederic Chopin Music